Today's leaders have to deal with many complex challenges in an increasingly changing and demanding environment. In this context, leadership development has become essential to ensure that leaders are able to achieve the desired results today, and in the future.
Knowing and being able to lead yourself is the starting point to be able to lead others. True leadership begins with oneself and comes from the inside out. It's about connecting with who we really want to be as leaders and the impact we want to have on our teams and organisations. In today's world we need to develop conscious, authentic, inspiring and more humane leaders in order to achieve the desired results, overcome the huge challenges we have ahead of us and to create a better world.
Leadership is a conscious choice, an attitude, it is mentality and action. It all starts with knowing yourself well and choosing to put yourself in the eye of the hurricane as much as possible as a real protagonist, with decisiveness, courage, kindness and compassion for yourself and others. Knowing oneself well means connecting with our true essence, our purpose and our values. This will bring us the focus, tranquility and firmness, so that every moment can be lived with presence, meaning and fulfillment and we are able to enjoy the journey. The meaning that leaders find in the connection with their purpose releases a lot of inspiration and positive energy, it revitalises them and makes their way of working and living more sustainable. This clarity of purpose will also inspire and mobilise others to follow and to achieve ambitious results together.
We want to develop purpose-driven leaders who know who they really want to be as leaders and know what the impact is they want to have on their teams, their organisations and the world.
What is leadership for Judith?
TOP 10
1. Self-awareness, knowing yourself, authenticity (truly being yourself)
2. Knowing what your purpose and your values ​​are and be consistent with them
3. Humility and openness to continue learning from yourself and others
4. Being the best version of yourself and inspiring the people around you to be their best version;  empowering others, making them shine and feel great by your side
5. Being a real protagonist, choosing consciously, taking responsibility
6. Presence, focus, intentionality
7. A sincere interest in others, kindness, empathy, compassion, listening, not judging
8. Courage to show your vulnerability
9. Building trust and security
10. Creating, cultivating and maintaining meaningful and healthy relationships through constructive and on-going dialogue, including everyone in the conversation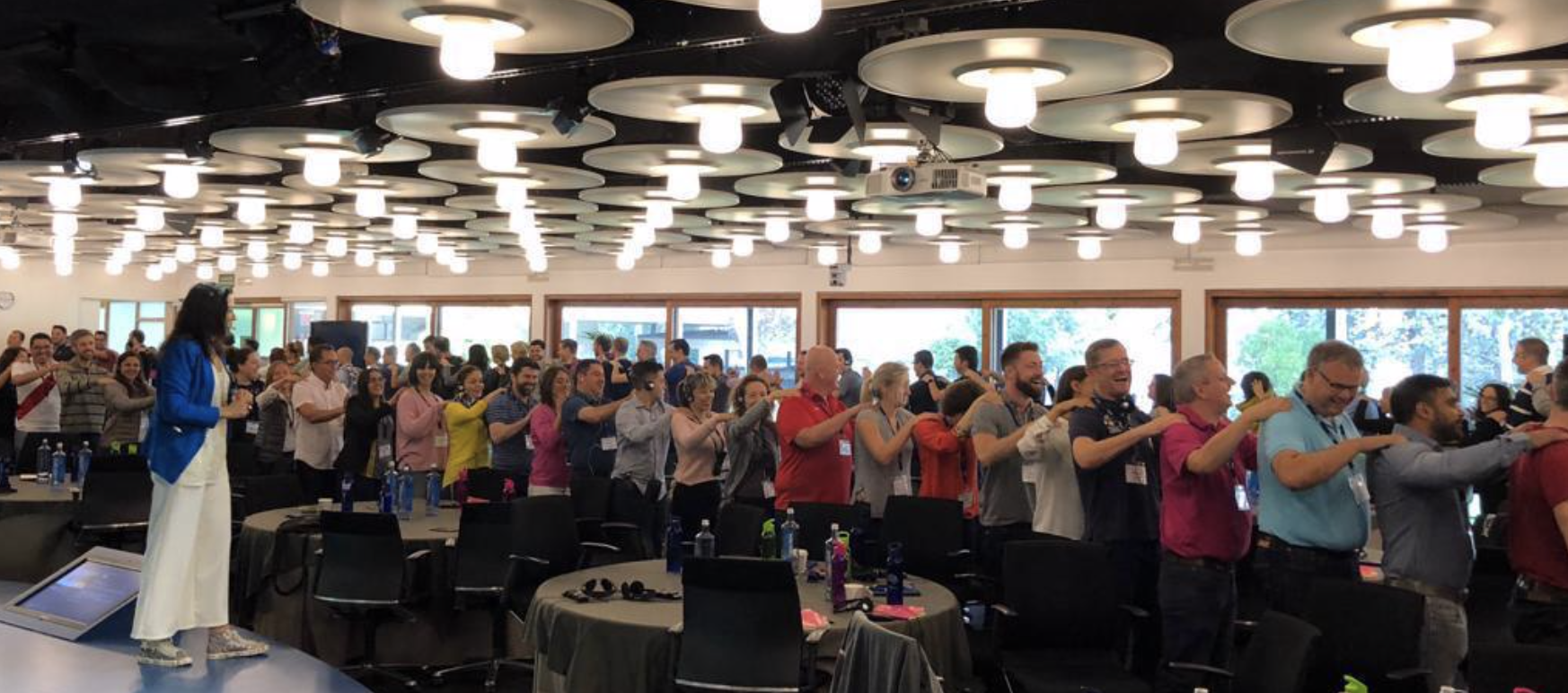 In order to be a true leader, we need to develop the right mindset and capabilities, practice what we preach and transform ourselves into real role models.
Examples of programs that Judith facilitates:
· Personal Leadership (for example: Leading Self / Self-Managing Leadership of Oxford Leadership)
· Leading High Performance Teams
· Leading through conversations (Courageous Conversations)
· How to manage expectations and frustrations
· How to build trust and psychological safety
· Conflict management and mediation
· Compassionate Leadership
· Train-the-trainers / Train-the-facilitators
All programs are dynamic, interactive, experiential and transformative. They are focused on changing mindset and behaviour through deep reflection and meaningful conversations. All programs are tailor-made, co-designed with the client and aligned with the business needs.
Through a combination of leadership programs, team coaching and / or individual coaching we are able to catalyse a sustainable transformation that lasts over time.